Read About The Best Mountain Bike Tracks In Tasmania
Tasmania's mountain biking reputation is rising thanks to some challenging new routes. But whoever claimed the joy ended at the end of the trail didn't bike this island. Thrilling outdoor excursions may be had within a few minutes of the nearby trails.
Explore remote beaches on a quad bike, soar above the treetops on a canopy zipline, raft rapid rivers, and abseil Gordon Dam.
Blue Derby Network
Trails that make up Blue Derby may be found all throughout the city of Derby. Where tin was once mined is now a popular destination for mountain bikers. Thanks to the Blue Derby Network, mountain riding in Tasmania—and Australia more generally—will never be the same.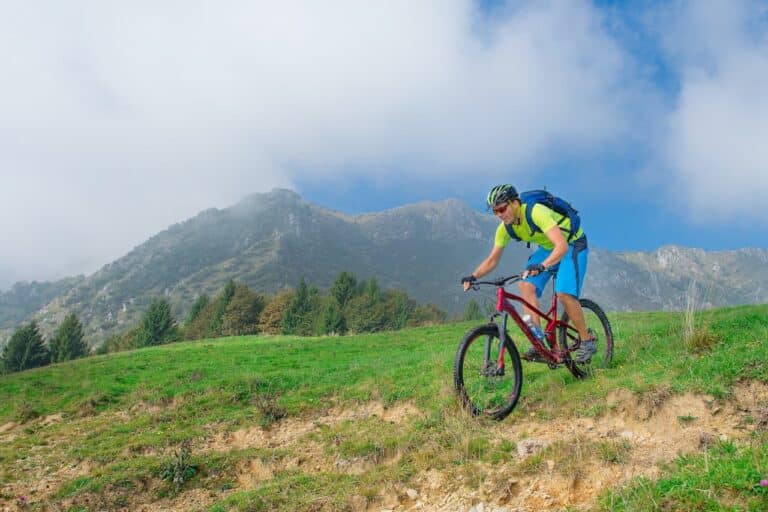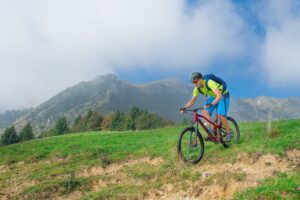 The paths include everything that appeals to mountain bikers. Cruise to the top of the slope, and rip downhill as quickly as you can. Repeat. The Dam Busters and the Blue Tier paths are two of the best-known.
The Dam Busters route draws its name from the 1929 tragedy when the Cascade Dam broke, wiping away the riverbed and half of the settlement of Derby. Take your bike for a spin through the woods and along the exposed riverbank, then speed down to Derby.
Blue Tier route passes across the mountain ranges it's named after, dropping to Weldborough Pub. Right on time for a delicious counter lunch and a wide variety of microbrews brewed right here in Tasmania.
Do you wish you could sample a local beer just where it is brewed? Scottsdale's Little Rivers Brewing Co. is home to the Dam Busters pale, a beer that packs as much of a punch as the path it's named for.
When you're ready to cool off after your bike, swim under Mathinna Falls like a local.
HollyBank Bike Park
It's easy to get to the Hollybank Mountain Bike Park from Launceston. The park is within a twenty-minute drive from the center of town, and it features beginner-friendly features like loops and wooden berms.
The Juggernaut track is a ten-kilometer (six-mile) downhill drop that presents a formidable test for those who seek it. The trailhead is located in Hollybank Nature Reserve, which is a short drive northeast of Launceston.
Visit the cool-climate wines of the Tamar Valley Wine Route or test your nerve on a segway or zip line trip offered by Hollybank Wilderness Adventures.
Maria Island
There is a national park and animal sanctuary covering the entirety of Maria Island. There are lots of stories to be told, as well as historic ruins, expansive bays, and magnificent sea cliffs, but no expert-level mountain riding routes.
The biggest attraction of touring Maria Island by bike is getting off the grid. Maria is perfect for novice mountain bikers who have a thirst for exploration and a love of the great outdoors and want to escape the hustle and bustle of contemporary life.
A mountain bike equipped to handle sand, mud, and rocks will allow you to cover the island's 30 km (18 km) of trails and paths.
There are no stores on the island, and no automobiles. Only the occasional wombat or jumping kangaroo may cross your path. You may even receive a bossy honk from a Cape Barren goose if you don't observe the island road regulations – give way to animals.
Stay on the island overnight at the Maria Island Penitentiary, a historic structure that previously held criminals. The Painted Cliffs are easily accessible from Darlington and are best seen at low tide when the stratified colors are most visible.
Mount WellingTons North South Trail
Behind the riverfront metropolis of Hobart, kunanyi (Mount Wellington) stands tall, attracting mountain bikers. Enjoy the run down from The Springs along the North-South Track. The greatest riding in Hobart, with a bonus Instagrammable background.
Take a tour of the historic Cascade Brewery, see some mind-blowing art at the Museum of Old and New Art (Mona), or abseil down Gordon Dam to discover how brave you really are afterward. When the sun goes down, stop by Salamanca Place and grab a table.
If you're looking for a great burger and some good craft beer, look no further than Jack Greene.
Mountain Bike Park
The Penguin MTB Park is modest, but where it's missing in number it makes up for in quality. Ride an ancient unused speedway, a corkscrew bridge, north shore features, and big berms. Afterward, you may visit Dial Range, where the trails are longer and more mountainous
This tough environment is a blend of forestry trails, motocross courses, and wooden tramways – a seldom-traveled path of ascending and descending.
Take a journey to Burnie after your ride to participate in activities like a free penguin tour, a chance to pour, wax, and seal your own bottle of whiskey, and tastings at locations along the Cradle to Coast Tasting Trail.
Cradle Mountain Canyons offers a really unforgettable canyoning experience, so if you're looking for a thrilling vacation, plan a trip to Tasmania's highest peak.
Wild West
Tasmania's rocky western area is dubbed the 'wild west' for a reason. The abandoned rail lines and mining roads in this sparsely populated area have become old-school hiking paths.
You may go for a jog on the gentle Montezuma Falls route or a jog down the steeper Stirling Valley track, both of which are close to Rosebery.
Climies Track from Trial Harbour to Granville Harbour connects the two shack settlements and is exposed to the West Coast's unpredictable weather.
Maydena Bike Park
In Tasmania's Derwent Valley, about a 1.5-hour drive from Hobart lies Maydena Bike Park. The park's gravity trails take full use of the 820m (2,690ft) of vertical elevation accessible on-site, allowing for an amazing network of long-distance descending tracks. 
Designed for bikers of all levels, Maydena provides trails ranging from tricky and tough to wide and even. The classes are so welcoming that they also welcome novices and families.
If you have some time, you should go explore Mt. Field National Park, where you may see wildlife, enormous fern woods, and tumbling waterfalls. It's a breeze to get to Russell Falls from the information center.
Mount St. Helens Bike Paths
Where else in the world can you bike from the mountain to the sea? Over two breathtaking locales, the St. Helens Mountain Bike Trails provide a one-of-a-kind coastal mountain biking adventure.
The Bay of Fires Trail is an epic 42km ride that starts at the top of the Blue Tier (at the same trailhead as Blue Derby's Blue Tier trail) and winds its way through four distinctive habitats from rainforest to eucalypt forest until it ends at the internationally acclaimed Bay of Fires on Swimcart beach. The Bay of Fires, with its picture-perfect white dunes, turquoise seas, and orange lichen-covered rocks, is the ideal place to unwind after an exciting but exhausting ride into the bush.
Located just 5 minutes from the center of St. Helens are a vast, well-planned trailhead and a stacked loop network that will eventually include more than 66 kilometers of trail with varying degrees of challenge, beauty, and duration.
A large portion of the trail near the trailhead is appropriate for inexperienced riders, while more advanced riders can choose from a few more challenging routes.
The trailhead off Flagstaff Rd features parking, shuttle drop-off, bathrooms, leisure space as well as a bike hygiene station.
Users can bike or walk to and from the trailhead at the St. Helens Point Rd junction, which is located at the center of the eight stacked loops connected by a single route.
For those searching for something a bit more demanding, the network provides two blue (intermediate) gravity descents from the top of Loila Tier and for the expert rider – there are also 3 Black Diamond routes. 
All descent routes return to the starting point, making use of local shuttle services a breeze.
Best Mountain Bike Tracks In Tasmania Conclusion
The East Coast of Tasmania has long been known as a prime spot for cyclists. The region's temperate temperature, gently curving roads and stunning scenery offer a fantastic setting for bike riding.
Traveling by bike also means you may take full use of the great pleasures of the Great Eastern Drive, at your own leisure.