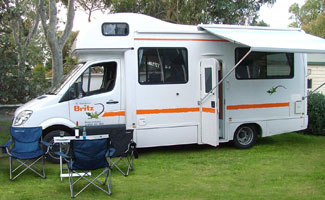 Tasmania is the perfect place to rent or hire a campervan or motor home for a special holiday. Australia's island state has so much to offer you will want to come back again and again. The Unique wildlife and the spectacular world heritage listed wilderness areas are totally different from the things you will see in other states and a campervan or motor home gives you the freedom to roam free and go wherever you like and stay for as long as you like. You can start your holiday from either Launceston in the north or Hobart in the south which is the capital. If you are touring Australia you can also bring your vehicle across Bass Straight on the ferry. There are many special places on the island that you must visit during your stay.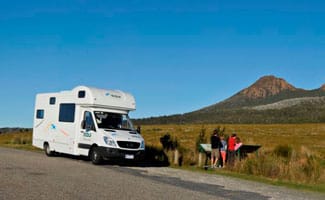 On the west coast you must visit Queenstown and take a tour along the Gordon or Franklin rivers into the wilderness regions. Here you will experience the total tranquility of a region that is virtually untouched by man and be able to see the Huon pine trees that are among the oldest living things on the planet. The midlands of Tasmania are also special and Lake St Clair National Park should also be on your itinerary. In the south, visit Hobart and explore its historic locations and tour to Port Arthur to see the convict ruins and relics from the beginnings of European settlement in Tasmania. The East coast is a picture book of quaint fishing villages and the north coast will show you some of the old growth forests and spectacular gorges along the Tamar River.
The entire state is dotted with historic sandstone homes and exploring here will reveal so many nooks and crannies crammed with history and adventure. Tasmania is also an important agricultural region and is covered with picturesque farms. The Tasmanian Devil is unique to this state and is under threat from disease. It is a totally protected species and you will be able to see it in a variety of wildlife parks around the state. The best companies to use when renting your campervan or motor home are generally the biggest. This is because the have the widest range of vehicles on offer and also because they have the best back up services if something goes wrong. We recommend Kea Campers and Apollo Motorhomes for the quality of their vehicles and we also recomment Britz / Maui who have the largest range. If you are planning a motorhome or campervan holiday to Tasmania then don't hesitate to contact one of our staff who will be delighted to share their experience with you.